---
---
OFI has rescued hundreds of orangutans over the decades since UCLA doctorate student Birute M. Galdikas set off for the island of Borneo to do her groundbreaking work with orangutans, while Jane Goodall and Dian Fossey worked with chimps and gorillas, respectively, in Africa. One recent and very touching orangutan success story is little orphan Jackat. He arrived covered in umimaginable filth and was weak from malnourishment in his illegal pet situation. Look at the smile on this little male's face after a couple of weeks of good nutrition and gentle care from OFI employees. The sale of all items with this OFI copyrighted image help to raise money to support the rescue of more orphans and the feeding and raising of the hundreds who are already at the Care Center.



All of the items I have designed, from custom wedding invitations to mugs and totes, are part of my fundraising efforts to save the orangutans from extinction.

Rain forest habitat is rapidly disappearing. There are only two islands where orangutans live in the wild. Unlike gorillas and cimpanzees, orangutans are not found on the continent of Africa.
<a href="http://click.linksynergy.com/fs-bin/click?id=Jv/xBbRXzNs&offerid=283713.5&type=4&subid=0"><IMG border=0 alt=button width=125 height=125 src="http://ad.linksynergy.com/fs-bin/show?id=Jv/xBbRXzNs&bids=283713.5&type=4&subid=0"></a>

The top soil in the rain forest is actually quite thin, and once the natural vegetation is removed (for logging or in the process of clearing for palm oil plantations), the lush forest becomes a hot, sandy desert - - a cement pit, like the one below.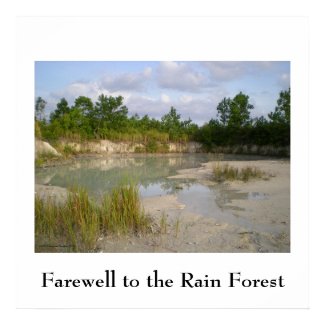 Why not
make a difference in the world every time you are in the grocery store!
Check product labels on processed, packaged foods (a lot of junk food) -- cookies, cold cereals, crackers, so-called "health and diet bars," calcium chews marketed for women, candies, and microwave popcorn, -- and buy brands that do not contain palm oil. In recent months, governments and companies have been trying to work together to find ways to grow palm oil in a sustainable manner, and we applaud these conservation efforts.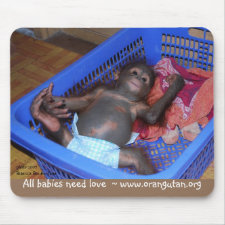 The artist donates 100% of her profits to support wildlife rescue work. You can also foster an orphan through Orangutan Foundation International! Go to www.orangutan.org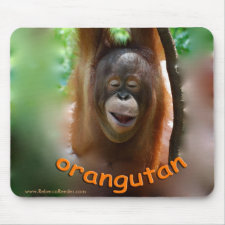 Orangutans are gentle great apes!





Please do not confuse the make believe stories of monster gorillas like King Kong with the actual sweet and gentle nature of intelligent orangutans. To see orphan orangutans in action, rent the IMAX documentary film "Born To Be Wild"



All animal and product images are copyrighted (other than an author's book jacket in the literature review. ) To request written permission for image use, please contact the artist through the link on her Zazzle gallery (www.zazzle.com/Rebecca_Reeder*)
Website powered by Network Solutions®